The TRIO Student Support Services (SSS) programs are designed to support first-generation, low-income students, and students with disabilities to successfully navigate college and graduate with a bachelor's degree.
We are your partners for success at Sonoma State!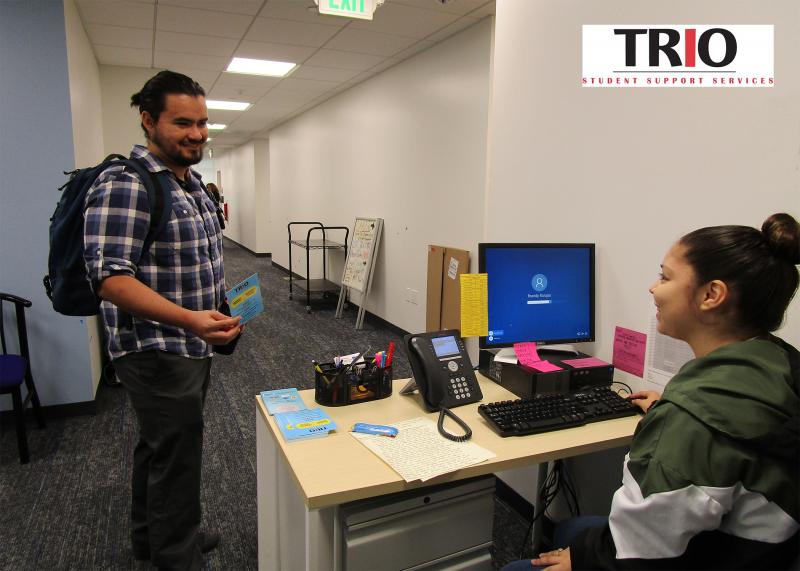 TRIO SSS programs at Sonoma State University
TRIO SSS - Multilingual Achievers Program
The Multilingual Achievers Program (MAP) is a holistic academic support program geared toward college, career, and life success. Celebrating diversity and multilingualism, our dedicated MAP staff provides multilingual students with free individualized tutorials in math, academic writing, résumés, scholarships, statements of purpose, presentations, exam prep, and so much more. Come in to use our free computer lab, print your essays, relax in our student lounge areas and find out how we can be your partners in success.
TRIO SSS - United for Success
United for Success (U4S) provides a comprehensive array of academic and personal support services for first-generation students, low-income students, and students with disabilities. Our professional staff is committed to supporting students to reach their goal of graduating with a bachelor's degree. We offer support in writing, reading, math, budgeting, time management, scholarship searches, career and graduate school preparation, and much more! In addition, TRIO students have access to our computer lab, free printing, and spaces to study, relax, and socialize.